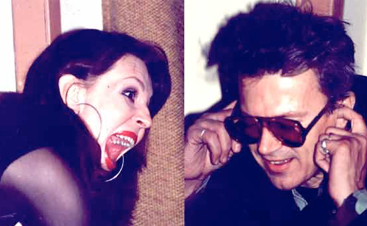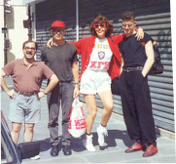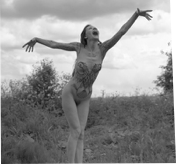 Natalie Medvedeva found herself in the West аt a young age. She worked as a model and sang in Russian restaurants in Los Angeles and Paris, in the Parisian «Raspoutine». Her books began to be published in the USSR in perestroika. She return to her Motherland with her famous husband, writer Edward Limonov. Well, as one could expect, her Motherland met her prodigal child in her usual unaffectionate manner.
Natalie, the author of many books, was not taken seriously in literary circles.
Она была трудным артистом и трудным человеком. Держалась она вызывающе вульгарно, как умеют только очень ранимые люди. Ни для кого не был секретом и ее роман с алкоголем (так называлась одна из ее книг).
Her songs were unbelievably honest and depressive and it was precisely distinguished them from the Russian musical production.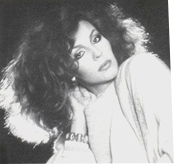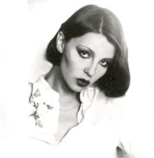 She was an artist and person not easy to get along with. Her affair with alcohol was an open secret. Natalie could not lie, nor could she feign. Just like any stage performer, she longed for love and recognition, but she did nothing for her own promotion.
. She could not understand why people failed to view her as a Star. Medvedeva stopped fitting into the world, especially the false world that we have today. And that world rejected her.
The film "Big Dipper" was awarded the Audience Prize of the Moscow Premiere Festival and the Diploma for the best film of the Art Line program of the Moscow Premiere Festival - 2005 and the Diploma of the Directorate of the Literature and Film Festival in 2006.